Windows Into the Past - Visiting the National Gallery
---
January 13, 2020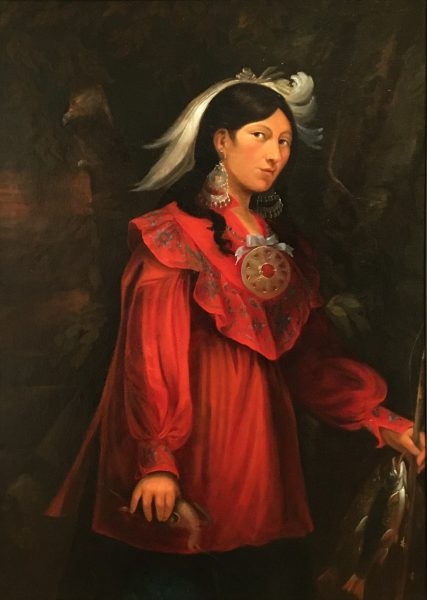 Quote: Treat a work of art like a prince: let it speak to you first. Arthur Schopenhauer
This December I had my dream experience of spending two days, mostly alone, at our National Gallery in Ottawa.  I have been asked several times what my favourite piece was but I don't really have an answer.  Actually I think what I enjoyed most was the process of looking. This time I focussed on older work which doesn't go on travelling exhibitions to Vancouver.
.
After taking in the diverse contemporary First Nations art exhibit "Abadakone", I thought I would start with the European collection beginning in 1300 and the Canadian collection starting long before we were officially a country.   The Canadian painters came from Europe or later returned to the continent for their art education (like Emily Carr) so the European and Canadian paintings overlap in style before the Group of Seven branched out in the first half of the 20th century in search of a new Canadian identity tied to the landscape.  Since 2017 the gallery has also threaded more Indigenous work throughout the collection.
When looking at any artwork I first try to figure out what the artist's motive is: who they are and what story they are sharing.  I also consider the time period it was created in as well as whose point of view might have been missing in this particular depiction.  (Most of these paintings are created by white males – there were a few female artists pre-20th century but with names I didn't recognize).  I read the title and any information provided afterwards.  Sometimes I try to determine if I think the artwork is successful without letting my own personal likes or dislikes come into it.  I also guess which areas may have been challenging, such as a particularly difficult sky or perspective.
As I strolled through time, I watched renditions become gradually more realistic and dramatic which were a reflection of scientific discoveries, industrialization, colonialism and changing wealth distribution.  The paintings gradually changed from mythical and biblical scenes to portraits of the nobility and their families and later to everyday life including the peasants (VanGogh, Damier) interior scenes, landscapes and military or battle scenes.  In the Canadian section there are depictions of the First Nations, religious subject matter (Ozias Leduc) more battle scenes or living off the snow covered land (Krieghoff).  There was a real authentic birch bark canoe in the centre of one of the galleries.
As a viewer I was immersed in the past more than if I was sitting and reading a book.  In the presence of artworks you may come to your own conclusions about what you are seeing. These objects carry marks of those who made them which feel like physical links to the past. I am very drawn in by old paintings and objects because I feel they hold so many mysteries; such as, who were these people, what were their daily lives like, how did they see the world?  Sometimes I think I can feel what the artist saw in his subject or that the artwork is a dim window into the past it came from.
I recommend taking time to view art and let it speak to you – the  process of simply looking with an open mind and awareness will expand your thoughts and stretch your imagination.
Image Above:  Josephte Ourne, by Joseph Legare:  Nothing has so far been discovered about "Josephte Ourné", identified by an old inscription on the back of the canvas. As a consequence, the artistic qualities of this remarkable work take pride of place. In choosing to portray a young Aboriginal woman, described as a chief's daughter, Joseph Légaré was manifesting an interest in the First Nations that had first emerged in the literature of the time. Working in a large format, he presents his model in a standing, three-quarter view. The ample smock of vivid red makes the figure stand out against the dark, foliage-filled ground, endowing it with extraordinary presence. The trout and the bird held by the model confirm her youth, as only very young Aboriginal girls devoted their time to hunting and fishing. More than just a portrait, this is a vision full of hope.  National Gallery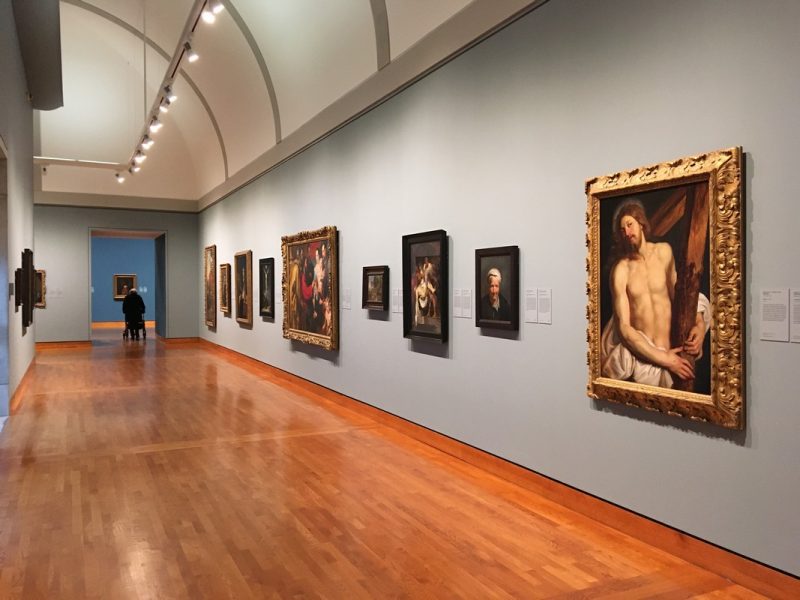 ---