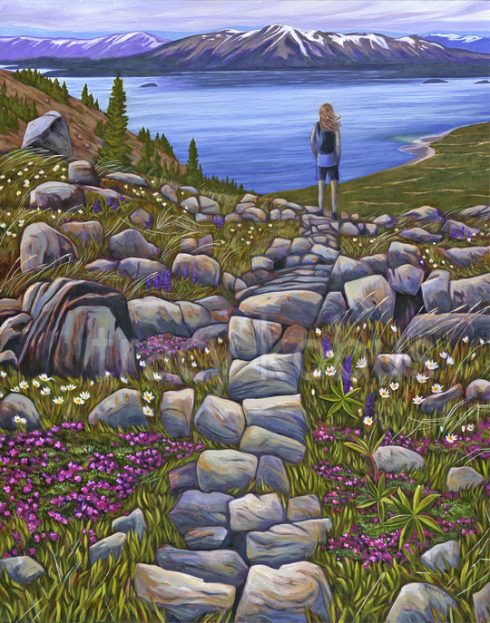 Monarch Mountain, 2019
This painting called "Monarch Mountain" is inspired by a hike with a friend in Atlin, B.C. (near Whitehorse).  Due to this being a south facing slope in a northern latitude in June, I witnessed the most wildflowers I had ever seen in one spot.  We were surrounded by colour!
We come across viewpoints in our lives – times of introspection – usually after a big life event or as we pass through the stages of getting older.  These moments give us a chance to see the pains and also joys we have experienced in the past from a new and different vantage.  This may give us valuable insight into our strengths and also weaknesses as we continue to step lightly, or boldly into the future.
Original:  36″ x 45″ acrylic on canvas, SOLD