Sketching Outdoors
---
June 11, 2019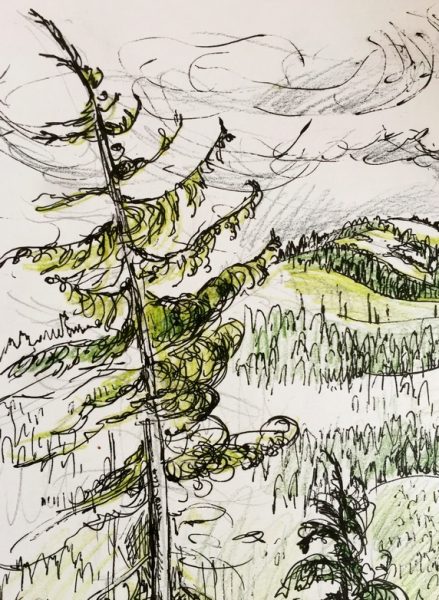 You can't do sketches enough. Sketch everything and keep your curiosity fresh. John Singer Sargent
For June I am taking a group of people out weekly (Lupine Art Studio) to different locations in the valley to sketch.  Some of the most immediate benefits from drawing outside are: increasing your skill at seeing correctly (drawing), creative insights from focussing on a particular subject matter and also relaxation.
Sketches aren't about making a perfect picture, it's the act of looking that is important. By completely stopping to look and draw (a flower, a tree, person, building..) you start to notice things you didn't before.  Sometimes we are surprised at how we may have looked at something a thousand times but have not really seen it.  Noticing new things in our environment creates awareness and may shake up some previous habits of seeing or thinking.  I think this is why sketching makes me feel happy!
When you are out enjoying some of our natural areas this summer consider bringing your sketchbook.  See how much more you notice and also relax as you start to become more connected to your surroundings.
---